Application of Basalt fibers & Basalt scale
Machinery construction
Composite materials, constructional materials, constructions suitable for environment with strong vibrations & alternating load, grids for reinforcement of cutting wheels, soundproof materials, heat insulation of thermal equipment, filters for cleaning of waste gases from dust and industrial drains.
Motorcar construction
Used in a wide range of products for automotive industry: heat isolation material for manufacturing of automobile mufflers, panels, screens, plastics, reinforcing material for shoes & disks, constructional plastics, nonflammable composite materials, cords for automobile tire covers, chopped strand for reinforcing plastic, etc. Also used for production of fuel tanks, LPG & compressed NG cylinders.
Anticorrosive, with great dispatch and wears proof coverings of the bottoms of cars.
Shipbuilding
Seawater proof composite materials & products, heat & sound isolation for ship installations & equipment, heat insulated plates for ship hulls & engine compartments, constructional materials. In construction of small ships – for construction of ship hulls & additional structures, as well as corrosionproof,
reinforced paint & varnish coverings of ship hulls & additional structures.
Carriage building
Composite constructional materials & products, heat & sound isolation, reinforcment of constructional plastics, nonflammable composite materials, electroisolating materials, stable paint & varnish coverings.
Aviation industry and rocket production
Heat and sound isolation linen for motor & hull, constructional composite & hightemperature materials.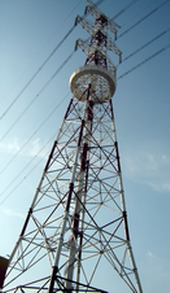 Power
Heat insulation of thermal equipment for steam boilers, turbines, heating mains; highvoltage

Atomic engineering
Nonflammable heat isolation & constructional materials, fireprevention doors, cable corridors,radioactive protection materials.
Electronic industry
Reinforcing material for production of plates, electroinsulation materials, construction material for cases for electronic equipment.
Chemical industry
Production of chemically proof materials & products: pipes, tanks for aggressive liquids, acids, alkalis, chemical fertilizers, pesticides, poisonous substances. Chemically proof covering for tanks, pipelines, metal constructions, ferroconcrete
constructions. Filters for cleaning from dust & industrial drains, hightemperature
filters.
Petrochemical industry
Chemically & wear proof coverings of tanks, pipelines, oil pipelines; nonflammable coverings & composite materials; fireproof composite materials; oil pipes.
Metallurgy Thermoinsulation
materials for thermal equipment, furnaces, recuperators, pipelines, communications; filters made from CBF for filtration of metals melt during molding; filters for clearing of waste gases from dust at oremining & processing plants; filters for sewage treatment.
Cryogenic technologies & equipment
Thermoinsulation materials for production of squeezed gases liquid oxygen, nitrogen, etc.
Building materials
Building constructional and facing plastics; reinforcing plaster grids; warmed panels for construction of prefabricated houses, floors, dropped ceilings, fireproof walls, fire resistant doors, building plastics. Basaltplastic reinforcement for bridges, tunnels, railway sleepers, metro, construction materials. Reinforcement for asphaltconcrete coverings of roads, runways of airports. Waterproof rolled and sheet materials, roofing materials. Hydraulic engineering construction, including reinforcing materials for construction of dams, irrigation materials.
Fireproof materials
Used in construction of high buildings and in the main industrial construction projects.
Port constructions, sea platforms
Reinforcing and constructional materials made from basaltplastics; paint & varnish
proof coverings of bridges & tunnels; main construction projects; waterproof coverings for ferroconcrete installations; nonflammable and heatresistant paints & varnish coverings.
Ceramics & porcelain
Thermoinsulation of furnaces & equipment during production of ceramic & porcelain products, bricks & ceramic tiles.
Agriculture
Grids for strengthening soil; tanks for storage and transportation of liquid chemical fertilizers and pesticides; material for hydroponics for cultivation of bacterial cultures, sprouts of plants, etc.

Municipal services
Materials for cleaning installations; big pipes for water supply & sewage;
filters for air clearing & liquid environments, municipal drains, cleaning installations, etc.

Home appliances
Sanitary products, thermo insulation of gas and electric ovens, stoves, etc.